Quotes from Client

Testimonial
The training provided by JCS was excellent and fulfilled our requirements. This included the pre-planning, the post evaluation / feedback but moreover the actual training delivery itself. The two trainers were very knowledgeable and tailored their delivery style and pace to suit the delegates on the course. They also took time to provide 1-2-1 support as well as delivering to the whole group.
MICK BERRY MBA
Group Commander – Training Department Manager
Northamptonshire Fire & Rescue Service
Testimonial
"We have always found JCS to be a solid, reliable supplier of our IT training needs.  By this I mean that they offer a wide range of regular delivered IT based courses that are easy to book.  Before and after care is good and most importantly of all, feedback from our employees about the courses that they have attended is always positive"Learning and Development

Testimonial
Yusen Logistics (UK) have worked regularly with JCS Training for well over 10 years.
JCS were originally chosen based upon their training offices being in Northampton, and the variety of classroom lead courses which were available to us. As we have a large number of employees based around the Northants area it made sense for us to use a local provider. 
Over the years JCS have provided us with their off the shelf scheduled courses, as well as tailor made solutions to meet the needs of our candidates. Tailor made courses have been around ITIL, SQL and Advanced Excel for our Finance Team.
Within the last 3 years JCS have provided an additional service to provide the scheduling of a large number of our staff onto their scheduled courses, as well as closed classes just for Yusen staff. All the communication by email and checking skill set with each Yusen attendee: scheduling, re-scheduling, has been done by JCS – taking away the administration from Yusen.
With the arrival of Covid, JCS quickly adapted to provide us with virtual training via Zoom so that we could continue with our training schedules.
Whether the training be via Zoom, or in the classroom, the feedback from our staff has always been extremely positive. Once again JCS have been flexible throughout in providing me with registers, evaluation forms and a financial report to enable us to audit attendance and costs.
In summary I have found JCS to be flexible, adaptable and they continue to provide professional training to Yusen Logistics (UK).
Martin Shield
Head of IT Business Systems
Yusen Logistics (UK) Ltd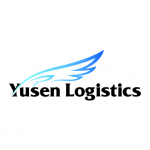 Portman Asset Finance – Introduction to Motion Graphics & Animation in Premier Pro 
Absolutely Fantastic! The outcome exceeded my expectations.  I must say that I was hugely impressed with the training.  Trainer was brilliant and I have come away with a good understanding of how to achieve the goals we had for the training.
The Medical Research Network – Putting the Buying into Selling Workshop
Great balance for activities versus lecture and discussion – really fun. Trainer was Excellent Found the whole day very useful Enjoyed the training, very interactive & entertaining! Thank you! Really enjoyed the day
FreeFoam – The Modular Manager 3-day training programme.
You gain a true understanding of the differences between a manager and a leader. When to use different ways of gaining information from team members and how to have constructive conversations with people who may not be performing. You learn the basics of what motivates people and drives them and if you can recognise an individual's motivation you can tailor approaches to them accordingly.
Yusen Logistics – Company Training Contract (2016 – 2020 present….)
It has increased my confidence with using formulas in Excel
Wanting to learn more, want take it to the next level.
The training and the facilitator are both excellent.
A lot more comfortable and confident.
Development was great. Instructions were very clear and I did learn a lot from it.