Microsoft Project This Training Is Suitable For Version 2010, 2013 & 2016. DURATION: 2 DAYS

Course Overview
COURSE OBJECTIVES This course is designed to give the student the skills to create new projects, create baselines and use the features of Microsoft Project to track and progress their projects. PREREQUISITES Candidate should have a good understanding of Windows applications. Course Objectives Create a task schedule Link the tasks in the schedule Understand the critical path Assign resources to tasks Add costs to tasks and resources Create and modify task and resource calendars Analyse and manage over allocations of resources Track progress Use views, tables, filters and reports Pool resources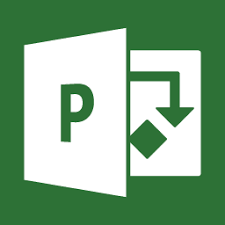 PREREQUISITES
Candidate should have a good understanding of Windows applications.
CREATING A NEW PROJECT
NEW PROJECT CHECKLIST
CHECKING THE PROJECT'S DEFAULT CALENDAR OPTIONS
CONFIGURING THE BASE CALENDARS
SETTING PROJECT INFORMATION
SETTING FILE PROPERTIES
LAYOUT OF THE SCREEN
ENTERING TASKS
AUTO VS. MANUALLY SCHEDULED TASKS
DURATIONS
CHANGE HIGHLIGHTING              
INSERTING, DELETING, AND MOVING TASKS
UNDO AND REDO
MILESTONES
DEADLINES
OUTLINING
SPLITTING TASKS
RECURRING TASKS
FILTERING TASKS
GROUPING TASKS
DEACTIVATING TASKS
LINKING TASKS
BREAKING A LINK
LINK TYPES
LAG AND LEAD
TASK CONSTRAINTS
REMOVING CONSTRAINTS
TASK INSPECTOR
CRITICAL PATH AND SLACK
FORMATTING GANTT CHART VIEWS
APPLYING STYLES
FORMATTING BAR STYLES
THE TIMELINE
BASELINES AND INTERIM PLANS              
SAVING A BASELINE
VIEWING BASELINES
INTERIM PLANS               
RESOURCES
CREATING RESOURCES
ASSIGNING RESOURCES TO TASKS
ASSIGNING OVERTIME
EFFORT DRIVEN SCHEDULING
ADVANCED WORK ASSIGNMENT SETTINGS
THE TEAM PLANNER
BUDGETED COSTS
RECORDING PROJECT PROGRESS
RESOURCE LEVELING
EARNED VALUES
REPORTS
MODIFYING STANDARD REPORTS
CREATING NEW CUSTOM REPORTS
PAGE SETUP OPTIONS
VISUAL REPORTS
MANAGING LARGE OR MULTIPLE PROJECTS
CREATING A MASTER PROJECT
VIEWING MULTIPLE CRITICAL PATHS
UNLINKING SUBPROJECTS
REMOVING SUBPROJECTS
USING WORKSPACE FILES
LINKING TASKS IN DIFFERENT PROJECTS
USING A RESOURCE POOL
LINKING PROJECTS TO A RESOURCE POOL
OPENING A SHARER FILE
OPENING A RESOURCE POOL FILE
UPDATING RESOURCVE POOL DATA
DISCONNECTING FROM A RESOURCE POOL
USING THE ORGANISER
COPYING INFORMATION TO OTHER PROGRAMS  
COPYING PICTURES OF A VIEW
EXPORTING TO AN ACCESS DATABASE
Microsoft Project This Training Is Suitable For Version 2010, 2013 & 2016. DURATION: 2 DAYS
Course Overview
COURSE OBJECTIVES This course is designed to give the student the skills to create new projects, create baselines and use the features of Microsoft Project to track and progress their projects. PREREQUISITES Candidate should have a good understanding of Windows applications. Course Objectives Create a task schedule Link the tasks in the schedule Understand the critical path Assign resources to tasks Add costs to tasks and resources Create and modify task and resource calendars Analyse and manage over allocations of resources Track progress Use views, tables, filters and reports Pool resources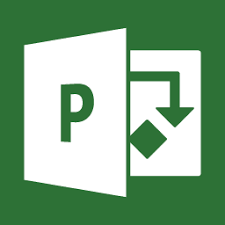 PREREQUISITES
Candidate should have a good understanding of Windows applications.
CREATING A NEW PROJECT
NEW PROJECT CHECKLIST
CHECKING THE PROJECT'S DEFAULT CALENDAR OPTIONS
CONFIGURING THE BASE CALENDARS
SETTING PROJECT INFORMATION
SETTING FILE PROPERTIES
LAYOUT OF THE SCREEN
ENTERING TASKS
AUTO VS. MANUALLY SCHEDULED TASKS
DURATIONS
CHANGE HIGHLIGHTING              
INSERTING, DELETING, AND MOVING TASKS
UNDO AND REDO
MILESTONES
DEADLINES
OUTLINING
SPLITTING TASKS
RECURRING TASKS
FILTERING TASKS
GROUPING TASKS
DEACTIVATING TASKS
LINKING TASKS
BREAKING A LINK
LINK TYPES
LAG AND LEAD
TASK CONSTRAINTS
REMOVING CONSTRAINTS
TASK INSPECTOR
CRITICAL PATH AND SLACK
FORMATTING GANTT CHART VIEWS
APPLYING STYLES
FORMATTING BAR STYLES
THE TIMELINE
BASELINES AND INTERIM PLANS              
SAVING A BASELINE
VIEWING BASELINES
INTERIM PLANS               
RESOURCES
CREATING RESOURCES
ASSIGNING RESOURCES TO TASKS
ASSIGNING OVERTIME
EFFORT DRIVEN SCHEDULING
ADVANCED WORK ASSIGNMENT SETTINGS
THE TEAM PLANNER
BUDGETED COSTS
RECORDING PROJECT PROGRESS
RESOURCE LEVELING
EARNED VALUES
REPORTS
MODIFYING STANDARD REPORTS
CREATING NEW CUSTOM REPORTS
PAGE SETUP OPTIONS
VISUAL REPORTS
MANAGING LARGE OR MULTIPLE PROJECTS
CREATING A MASTER PROJECT
VIEWING MULTIPLE CRITICAL PATHS
UNLINKING SUBPROJECTS
REMOVING SUBPROJECTS
USING WORKSPACE FILES
LINKING TASKS IN DIFFERENT PROJECTS
USING A RESOURCE POOL
LINKING PROJECTS TO A RESOURCE POOL
OPENING A SHARER FILE
OPENING A RESOURCE POOL FILE
UPDATING RESOURCVE POOL DATA
DISCONNECTING FROM A RESOURCE POOL
USING THE ORGANISER
COPYING INFORMATION TO OTHER PROGRAMS  
COPYING PICTURES OF A VIEW
EXPORTING TO AN ACCESS DATABASE