PRINCE2 FOUNDATION & PRACTITIONER TO INCLUDE EXAMS   
Monday, July 8, 2019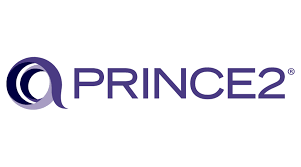 Delivery @ JCS TRAINING NORTHAMPTON NN3 6QB – please find the training details to follow.
Pre-course work and homework: With Prince2® training there is an element of pre-course work and homework required to be completed by each candidates – this is fully supported by us.
Link to course outline: PRINCE2 FOUNDATION & PRACTITIONER TO INCLUDE EXAMS   
SCHEDULED TRAINING DATES:
PRINCE2 Foundation and Practitioner training and examinations:
Tuesday 10th September 2019
Wednesday 11th September 2019
Thursday 12th September 2019
Then a break
Wednesday 18th September 2019 (Foundation examination at 09:00)
Thursday 19th September 2019 (Practitioner examination at 13:00)
Pass rate:
*99% pass rate. The national average for PRINCE2® Foundation pass in the UK is 96.4% and out of the top 10 ATOs (in terms of number of examinations conducted) only 6 exceeded the national average. And for PRINCE2® Practitioner examination JCS training associate has the single highest scoring pass rate at 80%. Of all top ten ATOs (based on number of examinations conducted), the nearest was 78%. National average for PRINCE2® Practitioner pass in the UK pass rate is 73.4% and in the top 10 ATO's only 5 out of the 10 achieved this.
Prince2® is a registered trade mark of AXELOS Limited, used under permission of ALEXLOS Limited. All rights reserved.
TO FIND OUT MORE CALL US ON T: 01604 495252 OR EMAIL: TRAINING@JCSTRAINING.COM
If you have any questions or would like to book a course please call us on T: 01604 495252 or you can email us at training@jcstraining.com
Full course outlines and full course list are available by clicking the following link:  Business Skills Training