LATEST NEWS
Thursday, July 16, 2020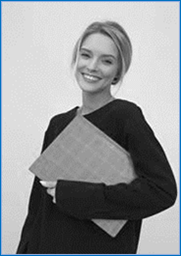 Boosting your Resilience –   Free Webinar Taster Session
Tuesday 15.12.2020 – 10:30AM – 11:00AM
The physical and mental wellbeing of you and your staff is so important to the success of your business. Within an increasingly uncertain world, all of us can benefit from becoming more resilient.
Ever thought how your wellbeing is dependent on your ability to be resilient when you need it most?
Consider how you can build, optimise, and sustain your resilience, so it is there available for you more of the time.
Whether your team are working from home, are concerned about job security or feel constantly anxious during these uncertain times; there are good wellbeing strategies and practises that can keep them well, mentally, and physically.
Do join us for this free short session on Tuesday 15.12.2020 10:30AM – 11:00AM that explores what we can do to feel able to deal with everything that life throws at us.
Please book me in – Boosting your Resilience
Support you and your team with this opportunity to boost resilience and increase your wellbeing.
We will cover:
Understanding Resilience
Analysing its complexity
Building it
Optimising it
Sustaining it
Small changes make the biggest impact!
We look forward to meeting you.
training@jcstraining.com T: 01604 495252
Virtual Live Training. Full days or bite size training sessions available.
As some companies return to work many colleagues will find that home working will be the new norm and this in itself creates uncertainty and emphasises the need for additional training and support as we become accustomed to the changes in how we work.
JCS offers Virtual Live Training across most of our courses – we have introduced bitesize training for end users on our Microsoft Office training which complements our full day VLT courses.
Further training delivery can be as a closed bespoke company course Virtual Live training or F2F. Our open public schedule of training offers both Virtual Live training dates or F2F: Open public courses
For further information: T: 01604 495252 or email: training@jcstraining.com
Featured Course:
Promoting Wellbeing and Building Resilience – Creating work-life balance and managing stress levels
This Virtual Live 1-day Workshop considers the impact of stress on both work and life and how we can cope with stress at this unprecedented time. It recognizes the relationship between how work and life both impact on our inner strength, energy levels and reserves. The sessions explore the phenomena of creating balance within our lives by developing robust stress management strategies that enable participants to build and maintain their levels of resilience.
Defining Stress
The skills for creating balance
Work/life balance is ….
Creating stress management & work/life balance
Managing Time
Stability & accord
Health & wellbeing
Emotional health
Considering neuroscience as a tool for increasing ability to change thinking patterns and break those habits that create imbalance and high levels of unhealthy stress.
Link to course outline: Promoting Wellbeing and Building Resilience
Further featured Virtual Live Workshops
To follow are some recently delivered Live Virtual workshops outlines.
– the agenda is given on booking. All courses can be delivered as tailored company courses.
Click to open:
Handling Difficult People & Situations
Developing Assertiveness & Confidence
For further information: T: 01604 495252 or email: training@jcstraining.com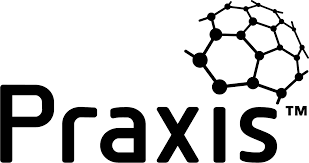 NEW COURSE – Praxis Framework TM the most integrated Framework in the Market.
The Praxis Framework Foundation Certification – 3-day Virtual Live training.
The 3 days Virtual Live Training are delivered over a 3-4-week period.
(Delivery dates can be tailored for group training)

  We are very excited to be offering Virtual training and certification covering the Praxis Framework TM.  Praxis covers many methodologies in one course, previously to cover Projects, Programmes & Portfolios candidates would have had to attend several courses.
The Praxis Framework Certification – Equivalent to three alternative courses.
You would need to take at least three separate project and programme certifications to reach the breadth of guidance provided by Praxis framework. The content of other discipline overlap – forcing you to study duplicated themes and conflicting terminologies if you want a complete and rounded view of the discipline. Being comprehensive, Praxis removes repetition by covering all the key areas – combining the value of three accreditations into one. 
Example of how the Praxis Framework Certification strips out duplication:
If you chose to become a certified PRINCE2 or MSP practitioner, both have similar process models but use different terminology, so you would learn what is essentially duplicate information. With the Praxis Framework certifications, you learn about the process model once
Taking Risk Management as an example theme, it covered by many introductory courses such as PRINCE2 and APM's PFQ. The fundamental nature of managing risk does not vary between programmes and projects, therefore Praxis Framework Certifications cover risk once and explains how it is applied to different contexts. The same can be said of other themes, Business Case, Organisation, Planning and Control.
Documents specified in PRINCE2 and MSP are also very similar. When defining the context of Business Case and Stakeholder Management Plan or Strategy, the basic structure is no different in a project than in a programme. Therefore, the Praxis Framework Certification removes document duplication.
By stripping out the duplication, the Praxis Framework courses can offer training on all aspects of programme and project management in one course.
Group Company F2F training also available
Link to course outline: The Praxis Framework Foundation Certification
For further information: T: 01604 495252 or email: training@jcstraining.com
The APMG-International Agile Project Management, Change Management and PRAXIS and the Swirl Device logos are trademarks of The APM Group Limited. RK/SS.